How to organize your stay in Bordeaux?
In recent years Bordeaux has enjoyed remarkable success in terms of tourism and especially wine tourism. A large number of châteaux are open to the public and are happy to welcome small and large groups for visits and tastings.
Wine lovers flock from all over the world. The culture of wine has become a trend that does not weaken. On the contrary, many countries are opening wine schools for the general public. Knowing how to taste wine, or at least understand it, is fashionable!
In 2016 Bordeaux even inaugurated an interactive wine museum whose shape evokes the swirling of a wine in a glass or a decanter. Today it is one of the main tourist symbols in Bordeaux, just like the Eiffel Tower in Paris.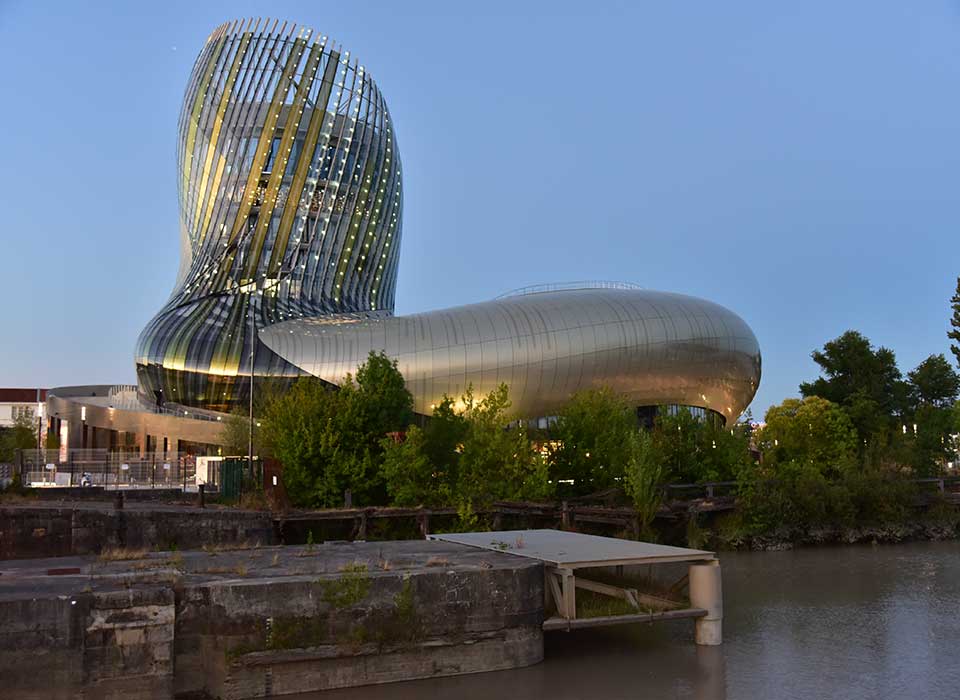 How to organize your visits and tastings in châteaux during your stay in Bordeaux?
The first thing to do is to decide which format of visits you prefer.
You have two options. Plan your trip yourself or take a local guide who will do this work for you and organize your visits and tastings in châteaux in Bordeaux. The guide will compose your stay in the best way and will choose for you different châteaux, in different appellations, which will complement each other throughout your wine tour so that you have an exhaustive, educational and successful experience!
Generally, the guide will organize for you three châteaux visits in a day, to leave enough time to enjoy tasty gourmet local cuisine (and the stunning view of the vineyards) during a lunch. If the chosen destination is, for example, Saint-Emilion, make sure that the guide can give you a private visit to the underground monuments of this beautiful medieval village. It's a must do, especially if you love history as much as wine!
Visits with tastings generally take place from 9 a.m. to 5 p.m. and each visit lasts about 1.5 hours. Special top-of-the-range visits will take between 2 and 3 hours. As for prices, they will be between €15 and €50 for classic visits (depending on the prestige of the château). For special / VIP visits and tasting, the range is wider and goes from 100€ to 2500€, or even more depending on the wines tasted.
Finally, know that everything must be organized and booked in advance for your stay in Bordeaux! In Bordeaux there are no last-minute surprise tastings.
It is also for this reason that we recommend to call on a local guide who will know who to contact to organize visits and tastings in Bordeaux for you in the best possible properties.
Also, if you appreciate Premium Bordeaux wines, you should make a request to your guide months before your trip to Bordeaux, because there are not many guides who can accomplish a mission like this: "Hello, I have just arrived in Bordeaux and tomorrow I would like to visit Château Margaux, Château Ausone and Petrus"… Some exclusivities are possible (but still with reservations beforehand!), but many of those famous properties do not accept visitors at all, apart from professional buyers. But trust your guide, sometimes he can work miracles…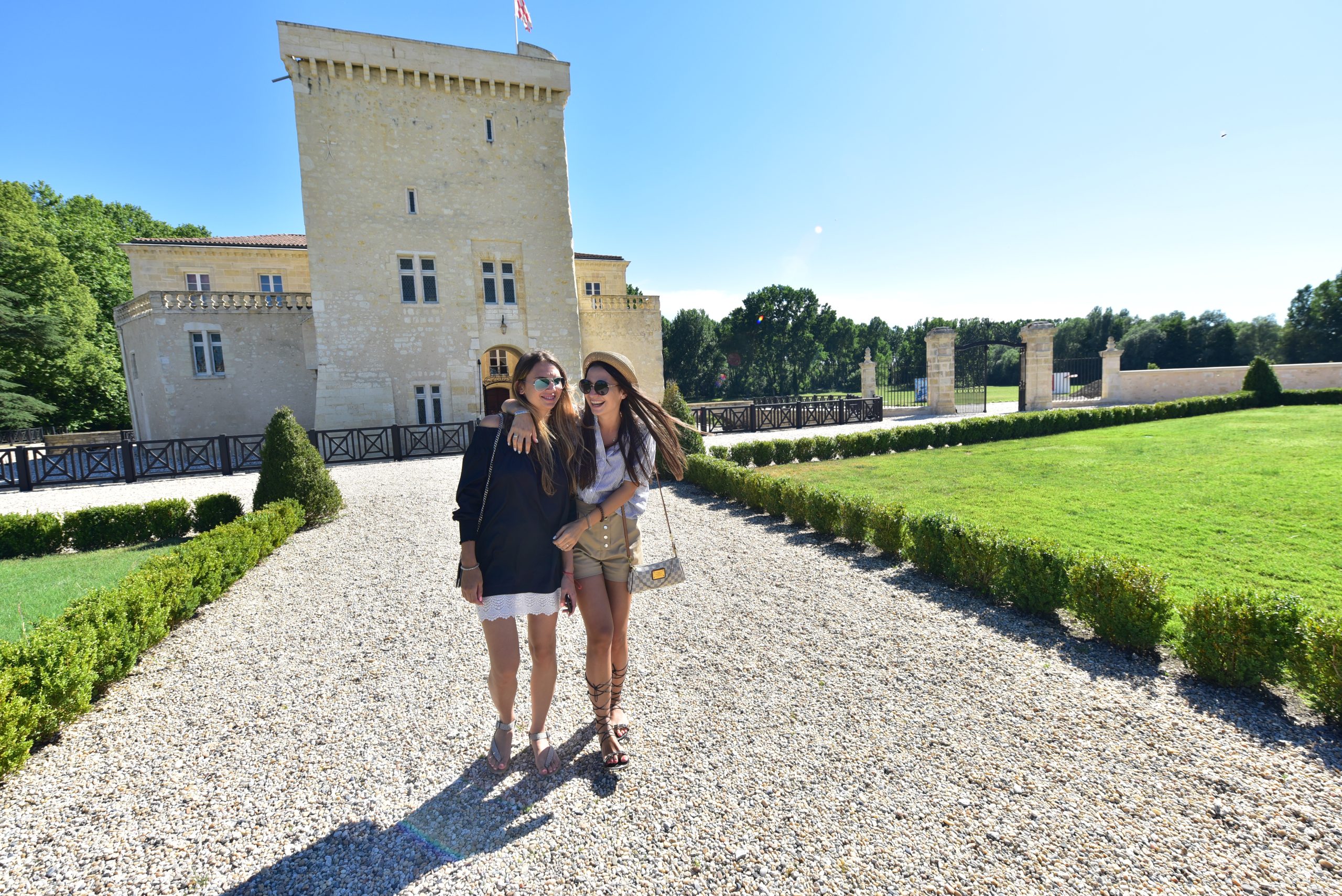 How many days should I spend in Bordeaux?
If you are there to get to know the wines of Bordeaux, you should stay at least two or three days. So you can spend a day in Saint-Emilion and Pomerol – "the right bank"; a day in the Médoc – "the left bank" with its Crus Classés of 1855; and a day in Graves and Sauternes. If you have more time, you can take a trip to Arcachon or Cap Ferret, eat fresh oysters at the oyster farm, climb the Dune du Pyla and make a boat ride on the Bassin d'Arcachon. Not to mention the magnificent city of Bordeaux to which you can devote a whole day!
Moreover, don't forget that from Bordeaux you can go to Cognac or Gascony (if you are a fan of Armagnac and D'Artagnan), or the picturesque French regions like Basque Country or Dordogne – Périgord. Bordeaux is the ideal starting point for all these destinations, which will make your stay varied and exciting!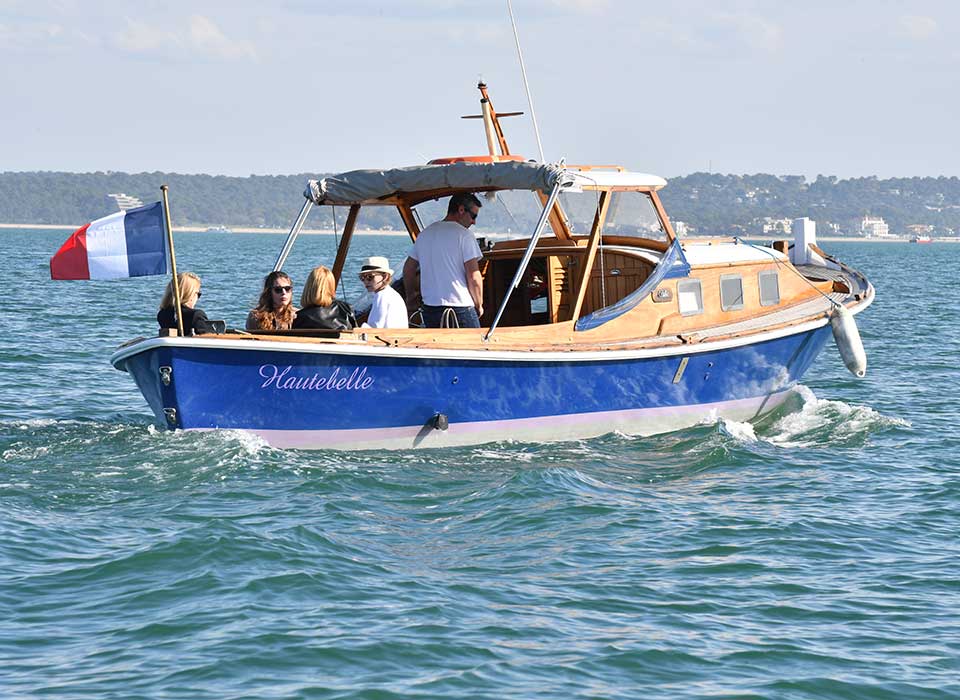 When to go to Bordeaux?
The most interesting time to visit and taste Bordeaux will be late September – October. During these few weeks a lot is happening in the cellars. We begin the harvest and vinification in the vats. During the other months there will be less movement in the vats, but please be reassured there are always a few things going on in the cellars: barreling, topping up, cleaning, blending… Avoid the first week of April if possible. . It is a week called Les Primeurs or Futures, when the châteaux welcome professional buyers and are generally closed to the general public.
To buy or not to buy wine in the châteaux during visits and tastings?
In Bordeaux, wine will not necessarily be cheaper in the châteaux than in the shops. The system of traders – brokers – producers has not existed for nothing for more than 300 years. To know how to make good deals, ask your guide. He will be able to advise you on buying bottles at the property or in the shops, or even from a direct trader, if you are looking for exceptional things!
Organize your stay in Bordeaux with us